Natural Beauty : With Margo Roberts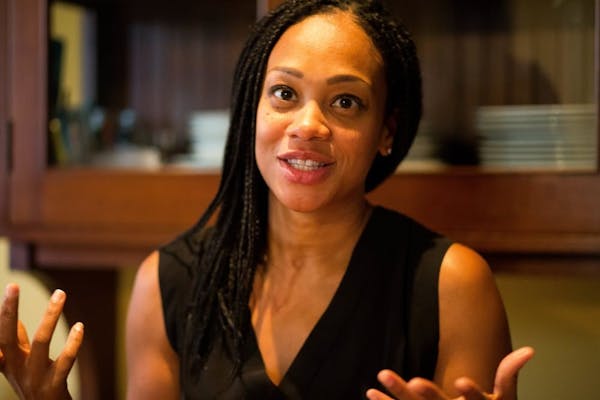 Sunday, November 6th, 2016
N A T U R A L B E A U T Y : W I T H M A R G O R O B E R T S
Margo Roberts glows - yes, physically, literally, (see completely unphotoshopped picture above for evidence) - but also in the more ethereal sense. She is one of those people who radiates kindness and openness, the kind that makes you want to shout embarrassing things like "YOU ARE SO PRETTY AND SMART AND NICE AND YOU SMELL REALLY GOOD" halfway through an interview...not that we did that. We have self control. The Alma Blog met with Margo this week to discuss the connection between food and beauty, and how the new wellness products in the Alma Hotel will carry on the philosophy and values held by the whole organization. All we can say is - if they'll make us halfway as awesome as Margo - we'll take a case. Or seven.
AB: Usually we start off by asking how each person got involved with Alma, but that seems like sort of a silly question here, [Margo Roberts is married to Alex Roberts] so we'll ask how you got involved in being an alchemist and how that became a part of the hotel.
MR: It started around the time the kids were boorn - my eldest, August, who's now ten years old. When I was pregnant with him, Alex and I were obviously focused a lot on healthy, traditional foods. But after August was born, that nutrition focus evolved to also include what we were putting on his skin. I began to notice how products were so full of chemicals and toxins, and so I decided to start making my own stuff at home. So it started with my kids. One of my sisters also makes natural skincare products, she makes these beautiful body butters. She and I were thinking about going into business together, and right around that time our friends at Alchemy365 fitness studio wanted some natural skincare products for their gyms. So that became my first business venture, making air mists and massage oils for them.
With daughter Nia.
AB: You make creating skin care products sound so casual! What's the process of learning to make something you'd usually pick up at a drugstore?
MR: Well, I read a lot. I did a lot of research. One of my passions is blending oils. I consider myself sort of a self-taught perfumist - I love learning about the therapeutic properties in different essential oils. Whenever the kids were sick or not feeling good, I would combine different oils to help cure their ailments. So I did a lot of my research in this kitchen! I started by going to the co-op and reading what was on every label, then bringing it home and feeling the texture and consistency, really looking at it...then I would go to the library or do a google search, to try and figure out how to make that product on my own without incorporating any of the additives or chemicals that were in the products at the store. I worked with a friend, Jessica Werman, who calls herself "The Soap Lady" in Minneapolis. She teaches through community ed programs here in the Twin Cities and she taught me how to make cold-process soaps. We also worked together on developing a conditioning shampoo for the hotels. I used her as a resource quite a bit.
AB: How did that turn into making products for the hotel?
MR: Well we knew that we wanted something organic, and locally made - the same aspects Alex uses in his cooking. I did research on what brands of luxury body product are used in boutique hotels. The products feel really nice, but when you look at the ingredient label there's like fifty hard to pronounce ingredients there! So we knew we didn't want those in the hotel rooms, because that's not what Alma is about. Everything is from the earth, from a farm, plant based. I'm a firm believer that whatever goes on your body goes in your body, so I thought about how I could avoid any chemicals or synthetics being used in the hotel rooms. For example, an incredibly common ingredient found in most skin care products is sodium lauryl sulfate. When you research this ingredient, you begin to realize it's a pretty harsh toxin. But we all use it every day! It's in shampoo, toothpaste, dish soap, clothes detergent. In small amounts our bodies can probably handle it but when you're putting it in your body through different channels all the time, it creates a build-up which I believe can be damaging to your health. As much as Alex cares about using ingredients that are good for you in the food, that's what I wanted to do with the skin care products.
AB: What are some products that will be available in the hotel?
MR: The cold process soap, the conditioning shampoo, a body oil, an air and body mist, and a body wash. The body wash and shampoo are an organic, aloe-vera based soap product. Then I've added healing oils into both, like a sweet almond oil and organic coconut oil. The body oil is a massage oil, or something you can put on after a shower to moisturize your body. That's made with all organic products as well, a combination of sweet almond oil, apricot, and sesame oil. There's these little coconut glycerin bars as well, like this one I made this morning. I put in a little gold mica mineral to give it a little bit of pretty, shimmery color. That's made with vanilla - I was up at five this morning trying out that one! The cold process soaps have different scents, but most things will carry the signature Alma scent.
A glycerin soap with gold mica.
AB: What is the signature scent? How did you develop it?
MR: When thinking about creating the Alma Scent, I knew I wanted it to smell delicious, so it evoked thoughts of food. I love lemon essential oil because not only is it a beautiful scent, but it has such powerful health properties, so I knew I was going to use lemon. At Alma, Alex uses a lot of lemon and a lot of herbs in his cooking, so I did research on the different herbs and their properties to decide what would be the best fit. Thyme really stuck out to me for it's skin healing properties, and if you put it in your hair it makes your hair thicker and fuller feeling. It also happens to smell really good with lemon. I combined cedarwood, bergamot, and grapefruit to round it out and give it brightness. And That's the signature Alma scent. Once I find the scent, I create the product: body wash, shampoo, bar soaps...
AB: Will people be able to buy the products offered at the hotel?
MR: I'm working on a website right now . We're also planning to have little market pop ups in the Alma space in the future and some of my products are currently available at the Alchemy studios. I'm also planning a collaboration with Beth Joselyn, the owner of Kid Yoga Minnesota to make some kid-friendly aromatherapy products for her studio as well.
AB: How do you hope people feel when they walk into the hotel?
MR: I think the scent I've created conjures up appetite. It smells good; it's natural. I hope it makes people feel beautiful, relaxed, and a bit hungry!
Sunday, October 30th, 2016
E D U C A T I O N : W I T H M A R K A N D R E W S
Mark Andrews is well known around Alma and both locations of Brasa for being a powerful and driving force for change - someone who gets things done. He values learning, and over the years has helped staff members with everything from learning about cooking techniques (what's sofrito?!) to organizing their personal lives (how do I file my taxes?!). Always willing to answer a question or lend a hand, Mark is a natural as the Learning and Staff Development Coordinator. The Alma Blog got to chat with him this week about what makes the Alma Group a great place to work, and how learning plays into every aspect of a job.
AB: Why do you value working at the Alma Group restaurants ? How has your role here developed over the years?
MA: Many of our staff value working at Alma and Brasa because of the opportunities for learning and growth that are present here, and over the past eight years this has held true for me. For five years, I worked at Brasa Minneapolis as a line cook, kitchen manager, and general manager. I got to work with so many amazing people, and learned a ton about what it means to be an effective leader and manager. After that, I worked for three years the Operations Coordinator for our organization, during which time I learned about creating systems, change management, and business finance. Currently, my role is as the Learning and Staff Development Coordinator for Alma and Brasa. My job is to support our culture of learning and growth through training, leadership development, and team building. We encourage our staff to explore who they are both professionally and personally; to take risks, make mistakes, and to grow stronger because of it. I feel privileged to get to be a part of this learning process.
AB: We got to chat with Michelle last week about creating culture in a restaurant - what has your experience been with culture?
MA: Creating a positive culture has a lot to do with attracting and retaining positive people. Alma and Brasa are staffed by almost 200 incredibly positive, bright, creative people who maintain this culture every day they come to work. There's no secret formula for this, and it's something we're always striving for. When you look around, you see it in small but deeply meaningful things: saying good morning with a genuine smile, sharing a staff meal before or after service, and in the ways that our teams work together.
AB: How does this play into management and the training of managers?
MA: As a manager, you can impact it by cultivating an environment in which everyone feels respected and appreciated for who they are and the contribution they make. We talk about hospitality as being both external and internal: paying attention to the way we make each other feel is central to the service we provide our guests and to how we work with one another.
AB: What training techniques and philosophies are you hoping to use in the coming year, with the opening of the new spaces?
MA: We believe that the real magic of cooking and hospitality can't be turned into a recipe or exact set of instructions, and that's true...but we're definitely starting to identify essential parts of the process. Eating well and having fun are on the top of the list. But having a learning mindset also has a lot to do with it: while training usually has a set relationship with time, learning happens everyday. This is at the heart of how I'm approaching this work. No matter if you're a trainer, a trainee, a new employee or a twelve-year veteran, we all can learn something from each other. I'm looking at what has made us successful over the past 18 years, identifying best practices and attempting to create a shared language for it. As we continue to grow as an organization, it is essential that we maintain positive, supportive learning environments.
AB: How is that executed?
MA: We're developing ways to make our training more intentional and impactful by training our trainers to understand their role as facilitators of learning. We're creating clearly defined expectations, ensuring that the appropriate levels of support are available to help staff develop, and providing engaging opportunities for our staff to learn about things that interest them. In addition to the skills and core competencies that comprise the work we do every day, we engage our staff in activities that encourage learning about communication, conflict resolution, problem solving, leadership, teamwork, and how to run a business. Whether an individual pursues a professional career in the hospitality industry or chooses to follow another path, we strive to make Alma and Brasa places that set everyone up for success as curious, engaged, lifelong learners.