Planning The Details (Part Two): With Talin Spring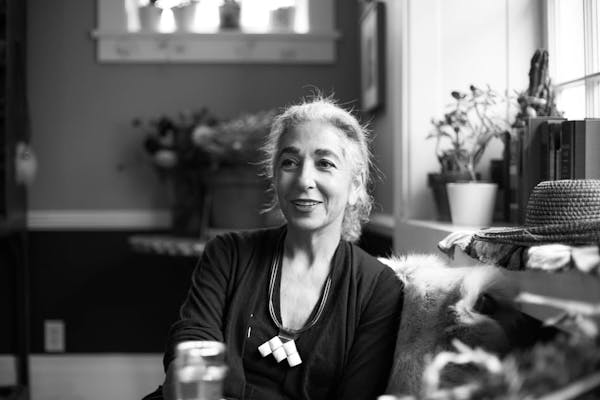 Sunday, October 16th, 2016
P L A N N I N G T H E D E T A I L S ( P A R T T W O ): W I T H T A L I N S P R I N G
Talin Spring is, without a doubt, one of the loveliest people we've ever had the pleasure of meeting. Gracious, warm, and beautiful, she exudes creativity and thoughtfulness in every look and sentence. The Alma Blog was lucky enough to join Talin in her home, where she shared plans for the hotel, design inspiration, and wise words.
AB: Do you mind sharing a little bit about yourself and where you're from?
TS: So I'm Armenian originally and was born in Istanbul, but I moved to France with my parents when I was ten years old, and I lived in France most of my life. For part of my graduate studies I came to Columbia University in New York, where I studied International Affairs and Finance, and that's where I met my husband, who's an American. He spoke French already, so we moved back to France and lived there together for seventeen years. Then ten years ago, his job brought us to Minneapolis. It took me awhile to get used to it but now I love it. I've met incredible people. I always say I stay here for the people!
AB: How did you get involved with Alma and the Hotel?
TS: I met Alex through a common friend, Jon Wipfli, of The Minnesota Spoon. He was doing a potluck dinner, and that's where I met Alex, who told me about the project. It sounded exciting, and I said: "oh, can I be your innkeeper?" We didn't see each other for another six months, but when we reconnected, one thing lead to another and now I'm doing the whole hotel!
AB: What are you doing for the hotel?
TS: Everything from what's on the walls to the design of the bed...every single item, basically. And every room is different! They all have a link to each other, obviously, but we wanted them to be very independent. It's overwhelming sometimes, but all in all it's very exciting. It's probably the most exciting project I've worked on.
A table and chairs that will be in the suite room at the hotel.
AB: Can you tell us more about all the rooms being different? How are they different? How are they the same?
TS: We have seven rooms - six upstairs and one downstairs. The ceilings are very high, so I wanted to put a canopy bed in each room. For me the bed is very important, it's sort of a refuge, especially in a hotel. Marvin [Freitas] and I have worked on beautiful beds with brass inlays; some of the beds will have full canopy and some won't, because in certain cases we didn't want to block the light from the window. All the textiles are different ( some are vintage, some are new), the vintage rugs are different, all the artwork is different - we have open closets, with all custom woodwork. There are a lot of intentionally tactile things to make the space homey and cozy, in contrast to the outside world - especially in the winter.
AB: How do you hope the Alma hotel feels?
TS: Like a safe place, where you can dream, relax, regenerate and go face the world...a shelter....you can be well upstairs and then go downstairs to delight your senses. You eat a delicious meal surrounded by people in this beautiful cafe, or restaurant, with its open kitchen - then you go up, close your door, and close your eyes… just like in a home. I hope people feel warm, cozy, and most of all - human. A comforting place emotionally and physically. I have a lot of older furniture pieces - like this table. I like giving new life to old things, so there's interplay. There's that and then there's the wood, probably the most human material, sourced locally, that Marvin used to make the beds, the shutters, cabinetry, and desks. We tried to give a physical connection for people: things they want to touch, curves they want to circle with their fingers, objects that make a sound. Nothing is perfect because everything is handmade.The building isn't perfect - it's an old building, the walls are not perfect. There is a sense of time and care in everything that's handmade and we want people to feel that there's a life in every item that's put in the room.